Details

Written by:

Michael Rivner

Category: Uncategorised
Hits: 609
Myasthenia Gravis Clinic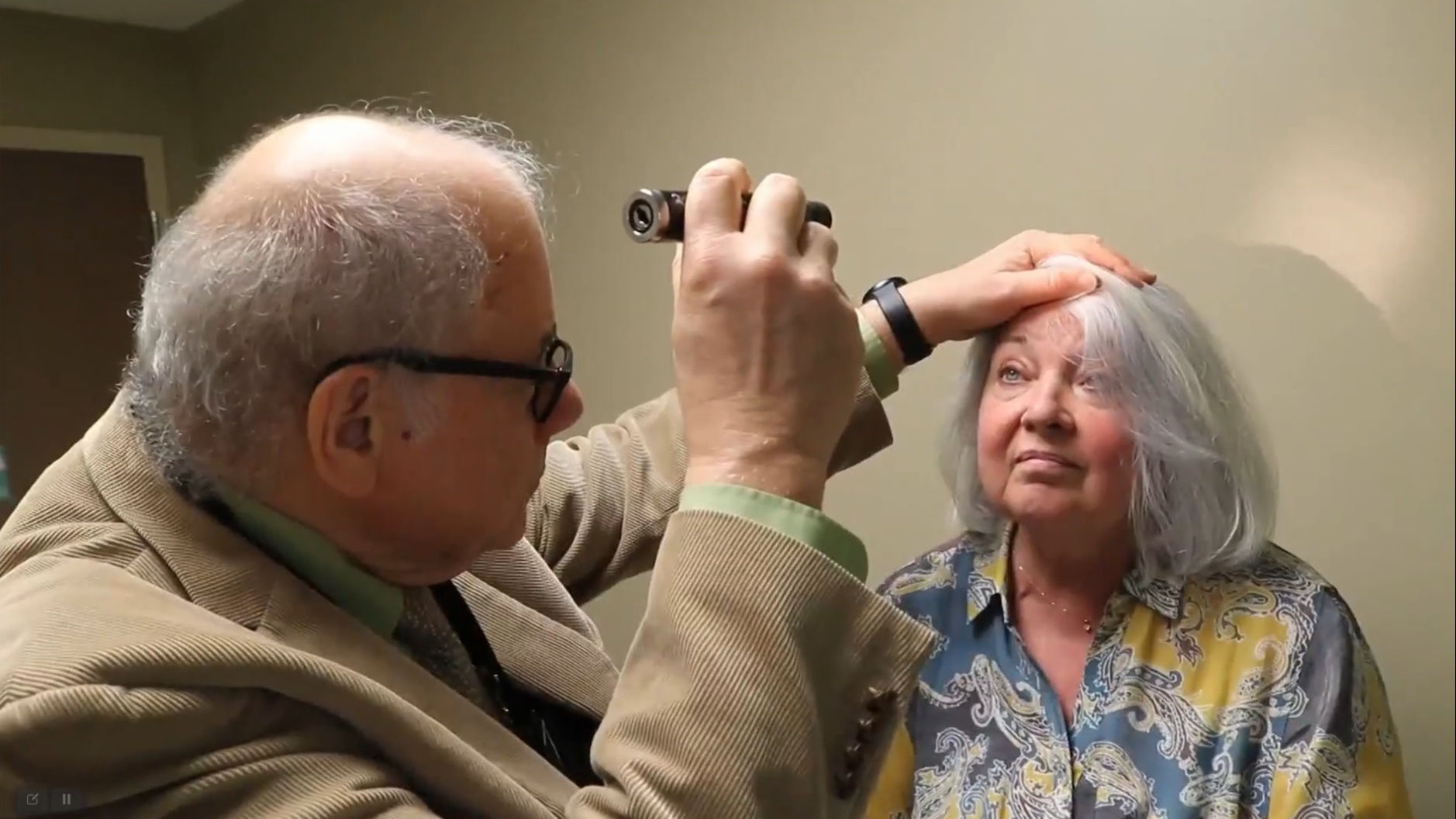 Myasthenia Gravis Patient Care:
We provide comprehensive care of patients with myasthenia gravis. Myasthenia Gravis is an autoimmune disease where patients develop antibodies against the neuromuscular junction. This interferes with the communication between nerves and muscles and produces fatiguing weakness. Ocular symptoms are usually the first symptoms to develop. Patients develop dropping of the eyes (ptosis) and double vision (diplopia). Usually the symptoms are worse with activity or later in the day. As the disease progresses patient might develop swallowing and speech difficulties. Patient can develop generalized weakness and in severe cases respiratory difficulties. These symptoms also are worse with activity and later in the day.
Eighty percent of patients have antibodies to the acetylcholine receptors that are found in the neuromuscular junction of muscle.. Half of the remainiing patients have antibodies against MuSK that regulate the development of the neuromuscular junstion. A smaller percentage have antibodies against LRP4 and Agrin and in the remainder we are unable to detect antibodies. We call those patients Quad negative MG patients.
In addition to a comprehensive examination and antibody testing electrophysiological testing is important in the daignosis of Myasthenia Gravis. We offer electrophysiological testing including repetitive nerve stimulation and single fiber EMG testing.
Myasthenia Gravis is treatable with pryridostigmine, prednisone and other immunosuppresant medications. Often with these treatments patients will acheive clinical remission. Thymectomy will help many patients with Mysthenia Gravis. For patients who do not respond to the above therapies we offer therapy with IVIG, Plasma Exchange, complement inhibitors such as Soliris or FCRN blockers such as Vyvgart. Drs Rivner and Barnes have years of experience in treating Myasthenia Gravis and most patients with these modalities are sucessfully treated.
Myasthenia Gravis Research
AU Health is involved many clinical trials in Myasthenia Gravis. LRP4 the Agrin receptor that activates MuSK was discovered by AU Researchers. The pioneering studies on LRP4 and Agrin MG were done at AU. We had been involved in many of the major clinical studies for MG including studies on eculizumab, ravulizumab, thymectomy and IVIG. Currently we are working on many clinical trials in MG.
Raise Study--monoclonal antibody against C5 (Zilucoplan) given subcutaneously
Efgartigimod (Vyvgart) in Myasthenia Gravis--looking at different dosage schedules and routes of administration
Car-T study--T cells expressing Chimeric antigen receptor directed against B Cell maturation antigen
Nipocalimab--Monoclonal antibody that binds and blocks FCRN receptors in MG
Rozanolixizumab--Monoclonal antibody that blocks FCRN receptors (Completed)
Inebilizumab--Monoclonal antibody against CD-19--B Cell specific surface antigen in MG
Alexion Registry Study--Observational Study for patients getting eculizumab and ravulizumab
Details

Written by:

Michael Rivner

Category: Uncategorised
Hits: 77841

Augusta University ALS Center
The Augusta University ALS Clinic was started in 2004 as a half day clinic each month. It has now grown to a bimonthly full day clinic. Our clinic is ALSA certified clinic which means that we underwent a rigorous certification process. The clinic is a multidisciplinary clinic so that our ALS patient can receive all needed services at a single visit. It is staffed by 2 dedicated ALS specialists (Michael H. Rivner, MD and Ben Barnes, MD), physical therapists, occupational therapists, speech and language pathologists, respiratory therapist, a dietician and representatives from the ALS Association. In addition, we have equipment vendors in the clinic so that patients can get needed equipment during the clinic. We have an active relationship with the ALS association of Georgia and South Carolina which allows our patients easy access to their services. We are associated with our sister ALS clinic in Macon Georgia (Atrium-Navicent Medical Center) that allows our patients in Central and southwestern Georgia easy access to ALS Specialty care.
Patients suspected of ALS are seen in our neuromuscular clinic by one of our ALS specialists. During the visit, we can do a diagnostic EMG so the diagnosis can be made at the time of the visit. We guarantee that we see all patients suspected of ALS within 1 month.
ALS Research
We have an active clinical research program with 3 full time research associates. Over the years we have participated in numerous ALS Clinical research studies. Currently we are engaged in several clinical research studies.
Healy Platform Trial--Multiple protocols tested within this trial.
Phoenix Trial--Phase III trial of AMX0035 (Relyvrio)

COMBAT-ALS

—neuroprotective agent

(

ibudilast

)

Cardinal Trial--oxidoreductase inhibitor to reduce oxidative stress (PTC857)
Biorepository Trial--Collect samples for evaluation, including serum, CSF and muscle tissue
ALS Database--Create an ALS database

Apellis

Study

—C3 inhibitor

Anelixis Study--monoclonal antibody antagonist to CD40LG (AT-1501)
We have participated in several Basic research projects looking at the etiology of ALS. In the past we looked at the association of LRP4/Agrin antibodies in ALS and SGPG antibodies in ALS. We working with a Basic Researcher, Dr Eric Vitriol . He will be looking at the Actin cytoskeleton in ALS. We hope that projects such as this will lead to understanding the cause of ALS which hopefully lead to better treatment for our patients.
Our multi-disciplinary clinic is designed to help our ALS patients throughout all stages of their disease from the initial diagnosis to Hospice care. Our patients have access of all the most recent treatments which have been shown to improve outcome. Our patients have access to clinical trials and basic research projects which hopefully, will one day, lead to a cure.
Details

Written by:

Michael Rivner

Category: Uncategorised
Hits: 737

AU ALS Conference--12/15/2020
1) Michael H. Rivner, MD--Introduction to ALS Reseach
---
2) Brandy M. Quarles, MPH--AU Research Unit-Previous Studies
---
3) Ben Barnes, MD--ALS Clinical Research Studies at AU
---
4) Eric Vitriol, PhD--ALS Basic Research
---
5) Michael H. Rivner, MD--Future of AU ALS Center
---
To Donate to the AU ALS Center https://giving.alsauh.com
Or Mail your Donation to: Make check payable to:
AU ALS Center GHSF--ALS Fund
EMG Lab, AU Health
1120 15th Street
Augusta, Georgia 30912